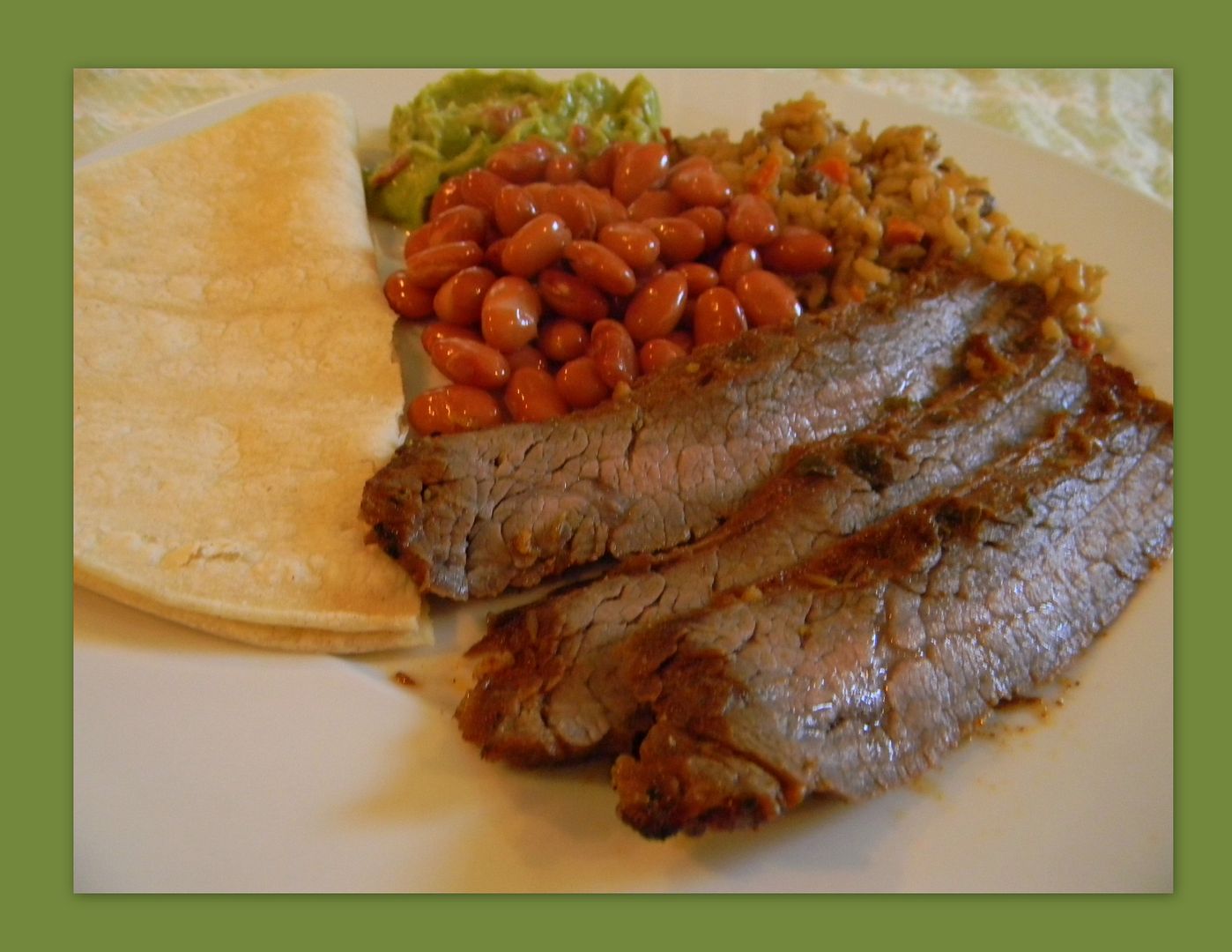 Today is Cinco de Mayo so I wanted to share a Mexican recipe with you.

Carne Asada (or Pollo Asada)
This is a great marinade for steak. You can use it for chicken, too, Pollo Asada. Use skirt steak or flap meat, but any thin cut steak would work. This recipe is for up to 4 pounds of meat. Plan ahead because the meat will need to marinate for several hours. You can use 4 pounds of chicken breast meat also.
The dry seasoning combination in this recipe also is great for Chili.

1 - Lime juiced
1 - Lemon juiced
1/2 Cup - Orange Juice
2 Tablespoons Chili Powder
1-l/2 Tablespoons Dried Oregano leaves
2 Tablespoons Ground Cumin
5 Cloves of Garlic chopped
1/2 Cup Red Wine Vinegar
4 Tablespoons Olive oil
1 teaspoon Salt
1/2 Bunch Cilantro, chopped (not stems)
Combine all ingredients in a bowl and whisk together then pour the marinade into a 1-gallon ziploc bag.

Add meat, seal and massage marinade into meat. If you don't have a ziploc bag you can put the marinade in a shallow baking dish and add the meat and massage the marinade into the meat and cover with plastic wrap.

Marinate in bag for up to 24 hours, turning and massaging frequently. 4-6 hours for beef and 2-4 hours for chicken would work fine, also.
Grill to medium rare for beef and of course for chicken till it is cooked thoroughly. It wasn't grilling weather when we made this so I just cooked it under the broiler for about 8 minutes on each side. It was well done. For rarer meat adjust the cooking time.

Serve whole portions with rice and beans, sliced, or diced for tacos or burritos!