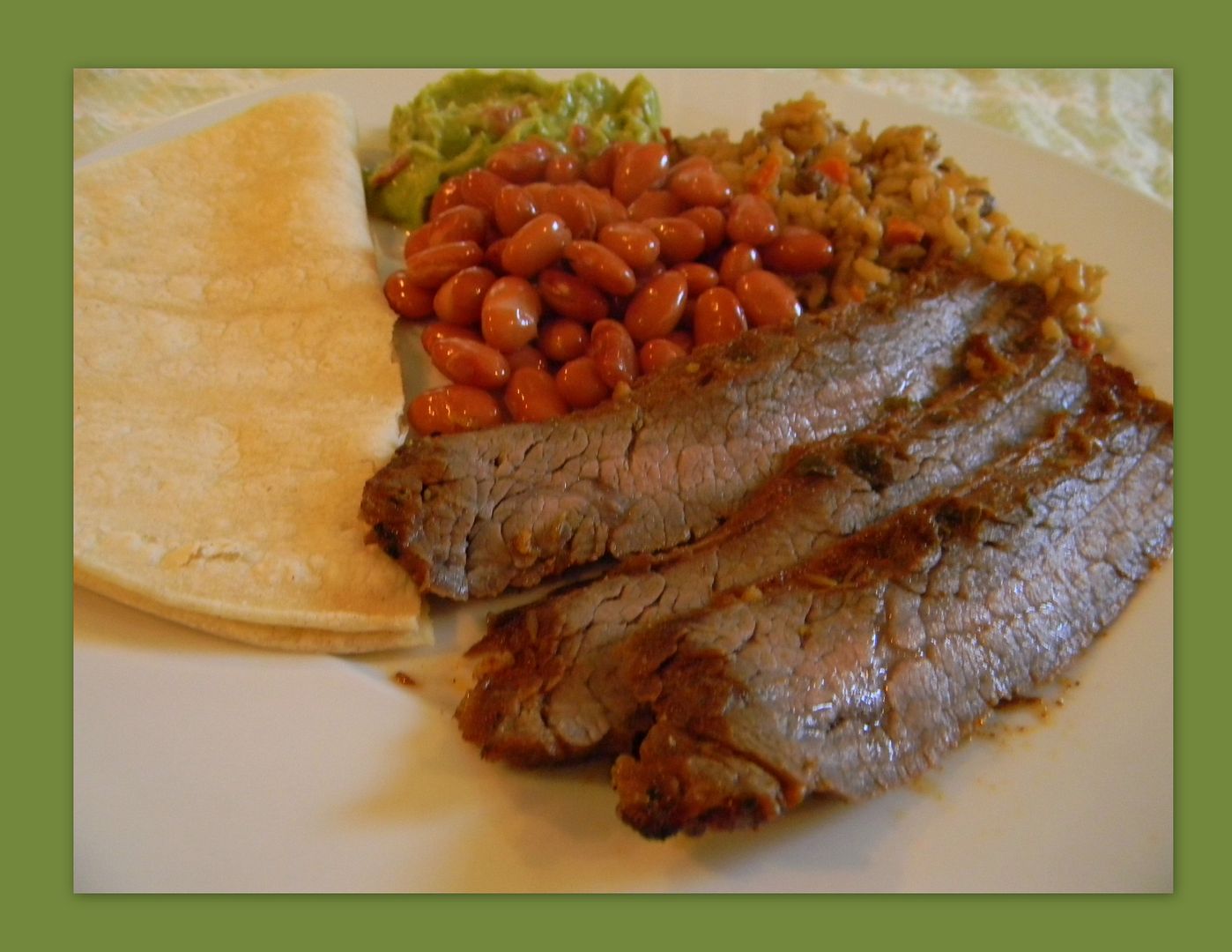 Today is Cinco de Mayo and I wanted to share a Mexican Recipe with you. In elementary school growing up in the Los Angeles area of Southern California we would always have a celebration at school on this day. We learned the Mexican Hat Dance and enjoyed performing it at our assembly.
C
inco de Mayo is a date of importance for the Mexican and Chicano communities. It marks the victory of the Mexican Army over the French at the Battle of Puebla. Although the Mexican army was eventually defeated, the "Batalla de Puebla" came to represent a symbol of Mexican unity and patriotism. With this victory, Mexico demonstrated to the world that Mexico and all of Latin America were willing to defend themselves of any foreign intervention. Cinco de Mayo is not Mexico's Independence Day, September 16, 1810 is. Cinco de Mayo is celebrated on a much larger scale in the U.S.A. than in Mexico.
Carne Asada (or Pollo Asada)
A great marinade for steak! You can even use it for chicken for Pollo Asada! Use skirt steak or flap meat, but any thin cut steak would work. I used what is called Flank Steak here in the Washington State. This recipe is for up to 4 pounds of meat. Cook time does NOT include marinating time. You can use 4 pounds of chicken breast meat also.
Ingredients:
1 - lime juiced
1 - lemon juiced
1/2 cup orange juice
2 tablespoons chili powder
1-l/2 tablespoons dried oregano leaves
2 tablespoons ground cumin
5 cloves of garlic chopped
1/2 cup red wine vinegar
4 tablespoons olive oil
1 teaspoon salt
1/2 Bunch Cilantro, chopped (not stems)
Method:
Combine all ingredients in a 1-gallon ziploc bag.
Add meat, seal and massage marinade into meat.
Marinate in bag for up to 24 hours, turning and massaging frequently. 4-6 hours for beef and 2-4 hours for chicken would work fine, also.
Grill to medium rare for beef and of course for chicken till it's cooked thoroughly.
Serve whole, sliced, or diced for tacos or burritos! Serve with beans, rice, corn tortillas and guacamole.
Because it wasn't grilling weather I cooked this under the broiler for 8 minutes on each side and it was well done. If you like meat that is medium rare adjust the cooking time.