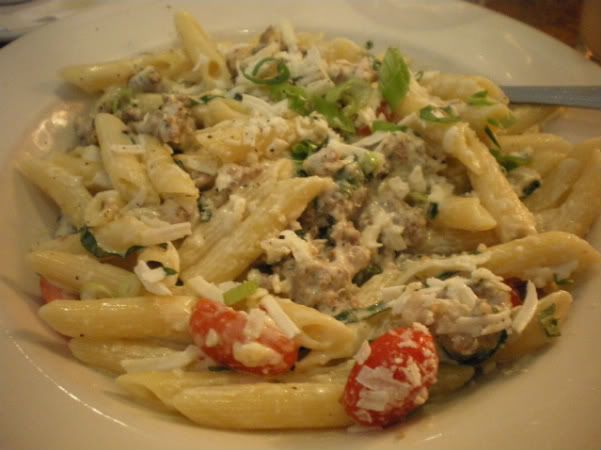 In the carefree summertime it's good to have a few no pressure, no fussing meals to fall back on.
This simple meal takes less then 20 minutes to prepare and can be served up with a simple green salad and some bread. Here's my carefree pasta meal.
Cook pasta noodles of your choice to al dente and drain. Leave in pot.
Add a jar of Alfredo Sauce to the noodles and some leftover chicken.
I added leftover barbecued chicken cut up into bite size pieces.
Fresh chopped tomatoes and chopped green onion add to the visual appeal.
Cook all ingredients together until sufficiently heated through.
Season to taste and enjoy!