Ellen b. here. I'm going to start slow and simple for my first contribution to this wonderful blog. I'm hoping I edit and publish this right.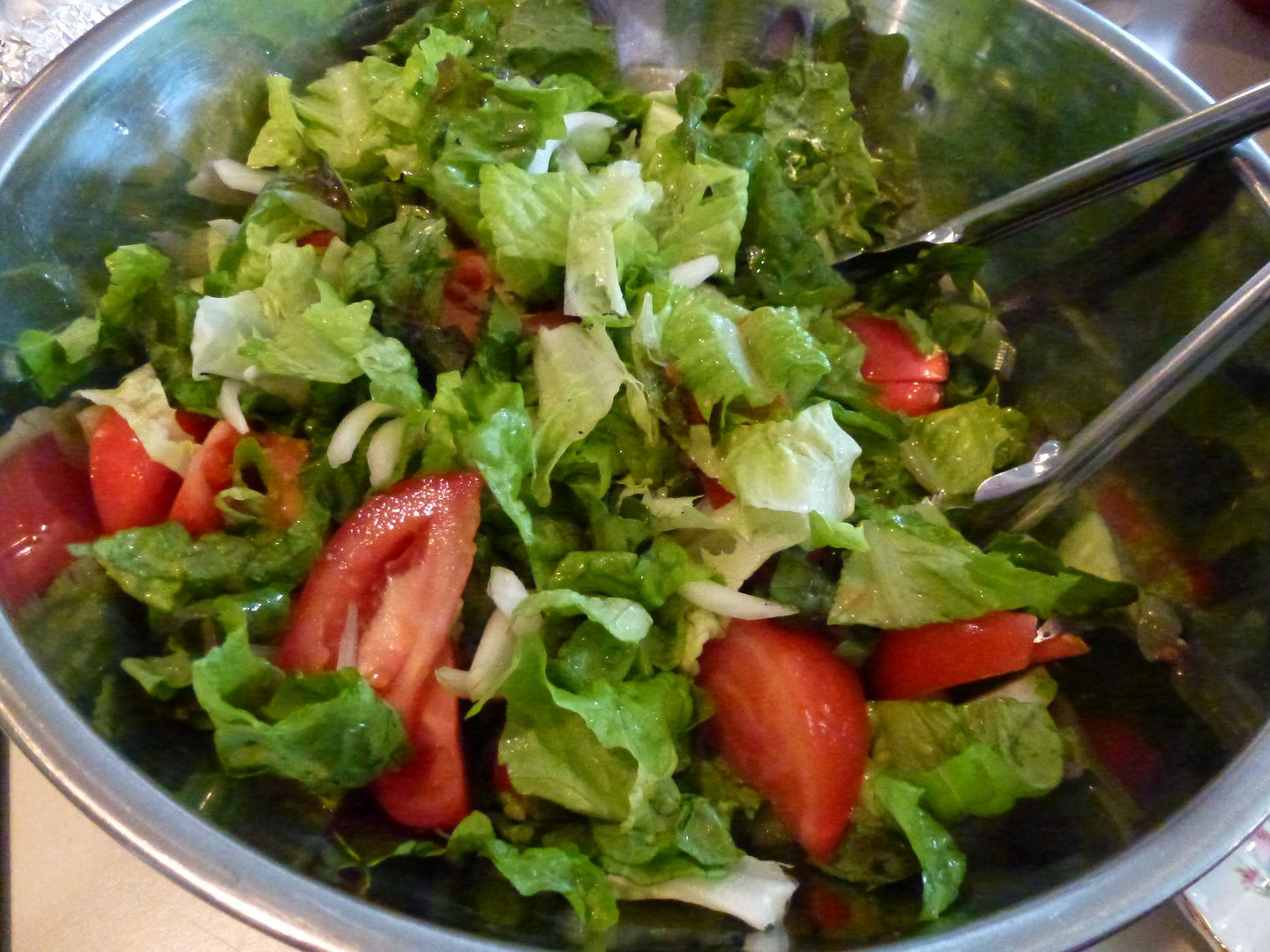 This recipe is from a book I own called In My Persian Kitchen. Both my Mom and Dad's families lived just outside Tehran from 1932-1947 after escaping out of Russia. My parents were married in Iran in 1943. There are a lot of Persian influences in my Mother's kitchen passed down to us.

Persian Salad Dressing
1/3 C. Olive Oil
3 Tblsp. lemon juice
1/2 tsp. salt
1/4 tsp. pepper
1/2 tsp. sugar
1 clove garlic crushed (pressed)
Whisk these ingredients all together and pour on salad greens or a nice cucumber, tomato and onion salad!
Enjoy and now I'm going to click on publish and hope it works!!!