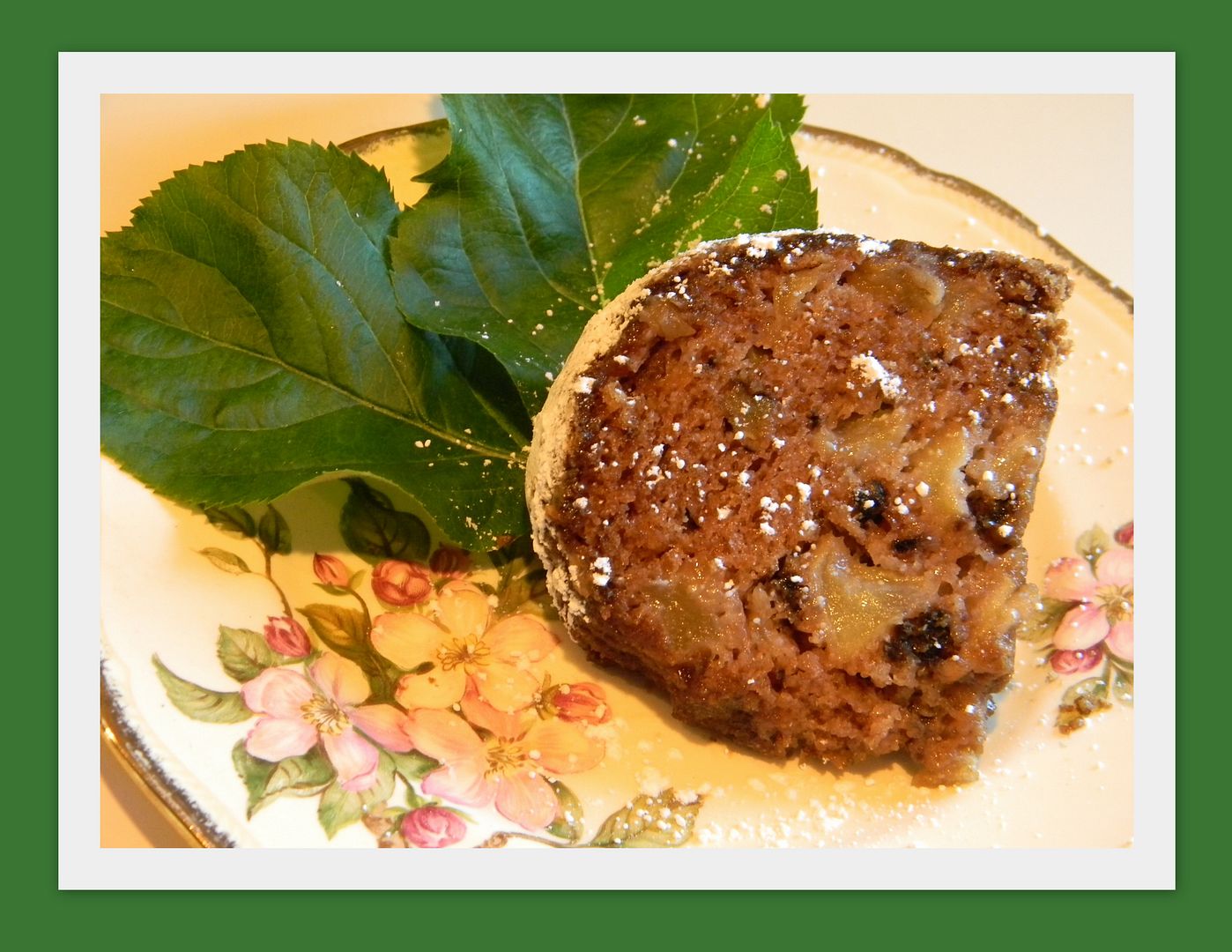 This is an easy apple cake recipe with a nice moist result.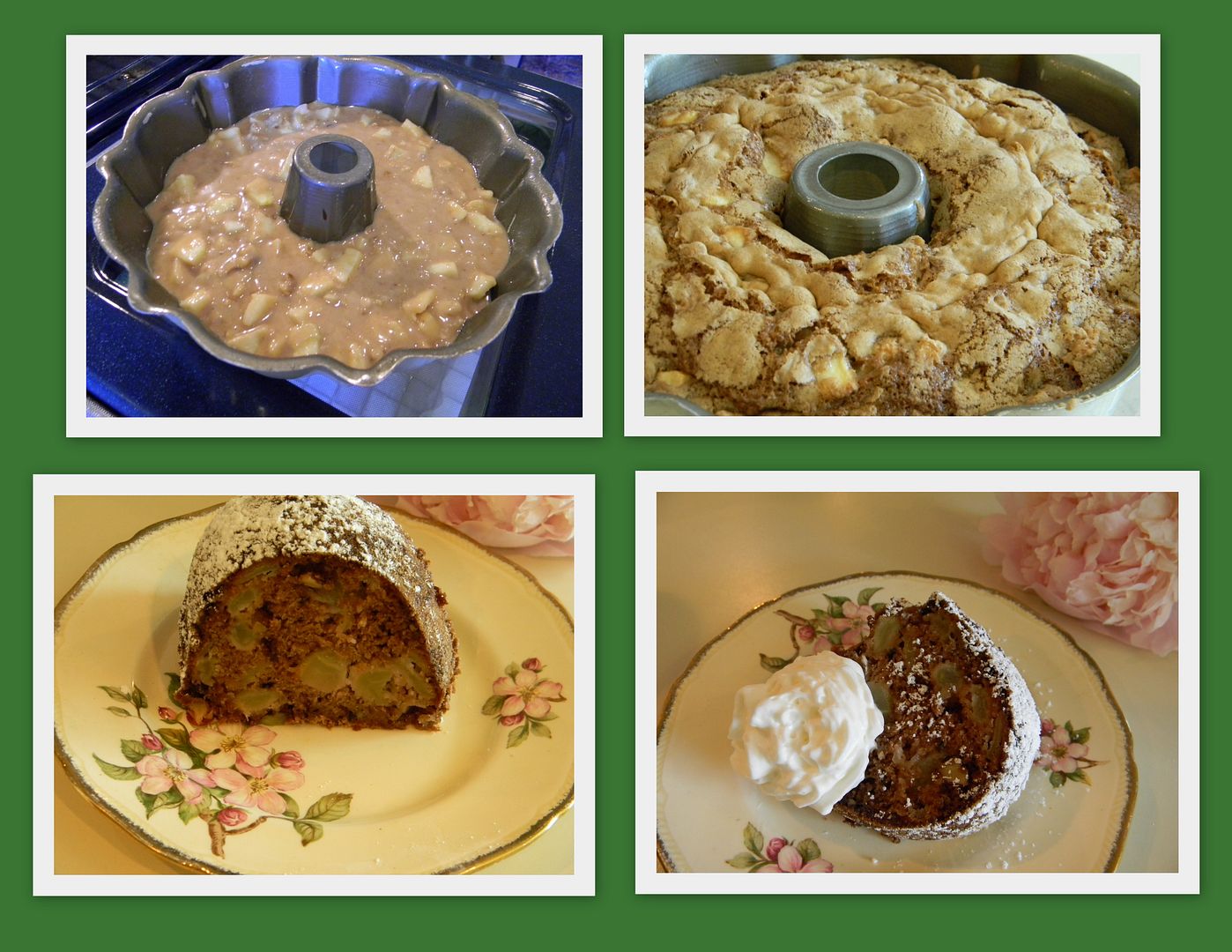 The most time consuming part of this recipe will be preparing the apples.
Apple Bundt Cake
2 cups sugar
2 eggs
1/2 cup oil
2 cups flour
1 Tbsp. cinnamon
2 teaspoons baking soda
1/2 teaspoon salt
4 cups diced apples (approx. 4 apples)
1 cup chopped walnuts
1 teaspoon vanilla
Beat eggs and sugar well. Stir in next 5 ingredients and mix. Add next 3 ingredients and mix well. Pour batter into prepared bundt pan. I used Pam baking spray with flour for my pan and the cake came out nicely. Bake at 350 degrees for 1 hour. Let cool in pan 10 minutes before removing onto serving plate.
When the cake has cooled completely dust it with powdered sugar.