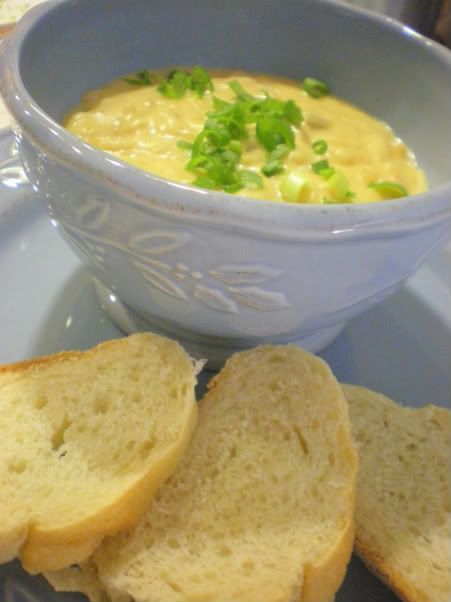 This was a recipe shared by a blogger a few years back and I don't remember the source but I did find it on a Betty Crocker site, too. Thank you Betty Crocker. It was simple and it was very tasty using boxed potatoes! It's a slow cooker recipe.
Potato and Ham Chowder
1 pkg. of boxed scalloped potatoes (any variety you prefer) with sauce mix included.
5 cups chicken broth
1 cup diced ham
2 stalk of diced celery
1 diced onion
1/8 teaspoon pepper
2 cups half & half, or milk if preferred.
1/3 cup flour
Mix potatoes, sauce mix, ham, broth, celery, onion & pepper in crock pot.
Cover and cook on low heat for 7 hours.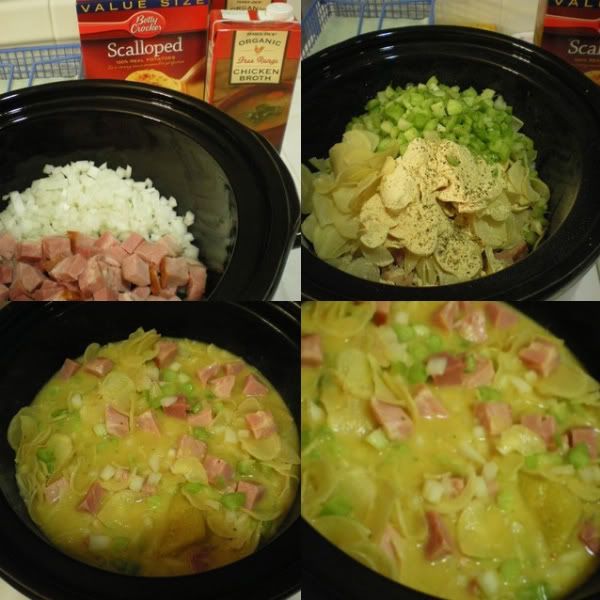 After the 7 hours mix half & half, or milk with the flour.
Gradually stir flour mixture into chowder until blended.
Cover and cook on low for one more hour stirring occasionally until thick.
For a less thick soup, use regular milk instead of half & half.
Garnish with chopped green onion, shredded cheese, or sour cream if desired.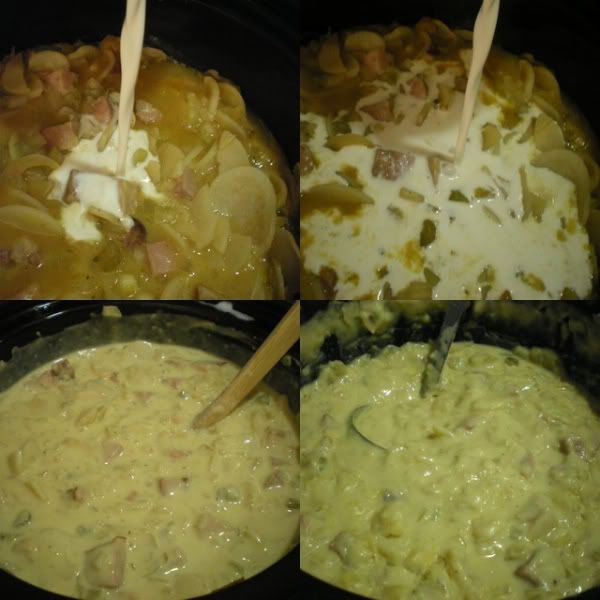 Very thick and yummy soup.