For my Saturday in Ellen's kitchen I wanted to share some ideas on setting an Easter Table. It's not too early to think about Easter as it's just a month away.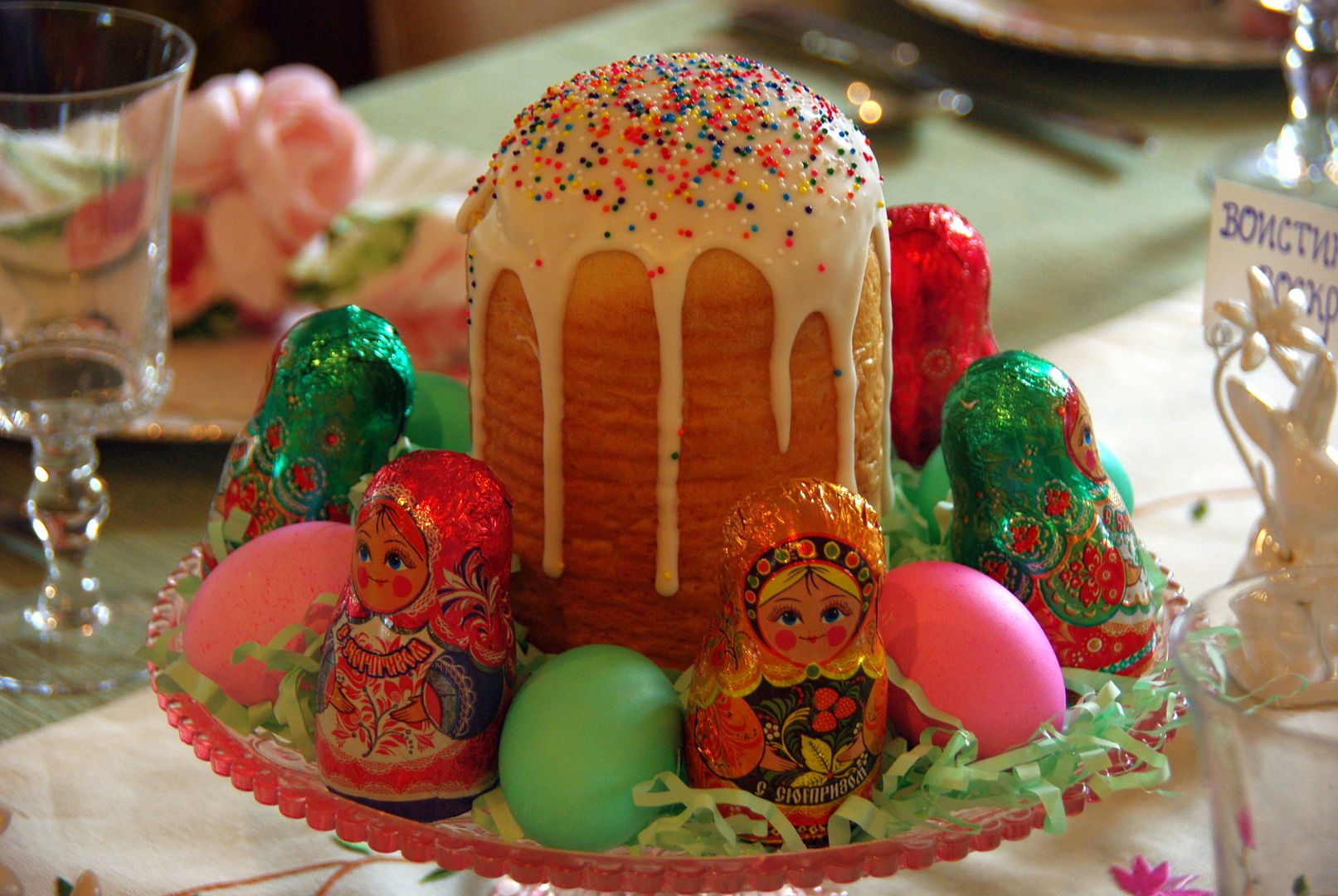 My centerpiece is the Traditional Russian Easter Bread (Kulich or Paska), Colored Eggs, and hollow Chocolate Russian Matryoshka dolls that I purchased at an International/Ukrainian Deli in Lynnwood, Washington. The pink glass cake plate came from Target. The little signs the bunnies are holding announce that C
hrist is Risen
~
Truly He is Risen
in Russian.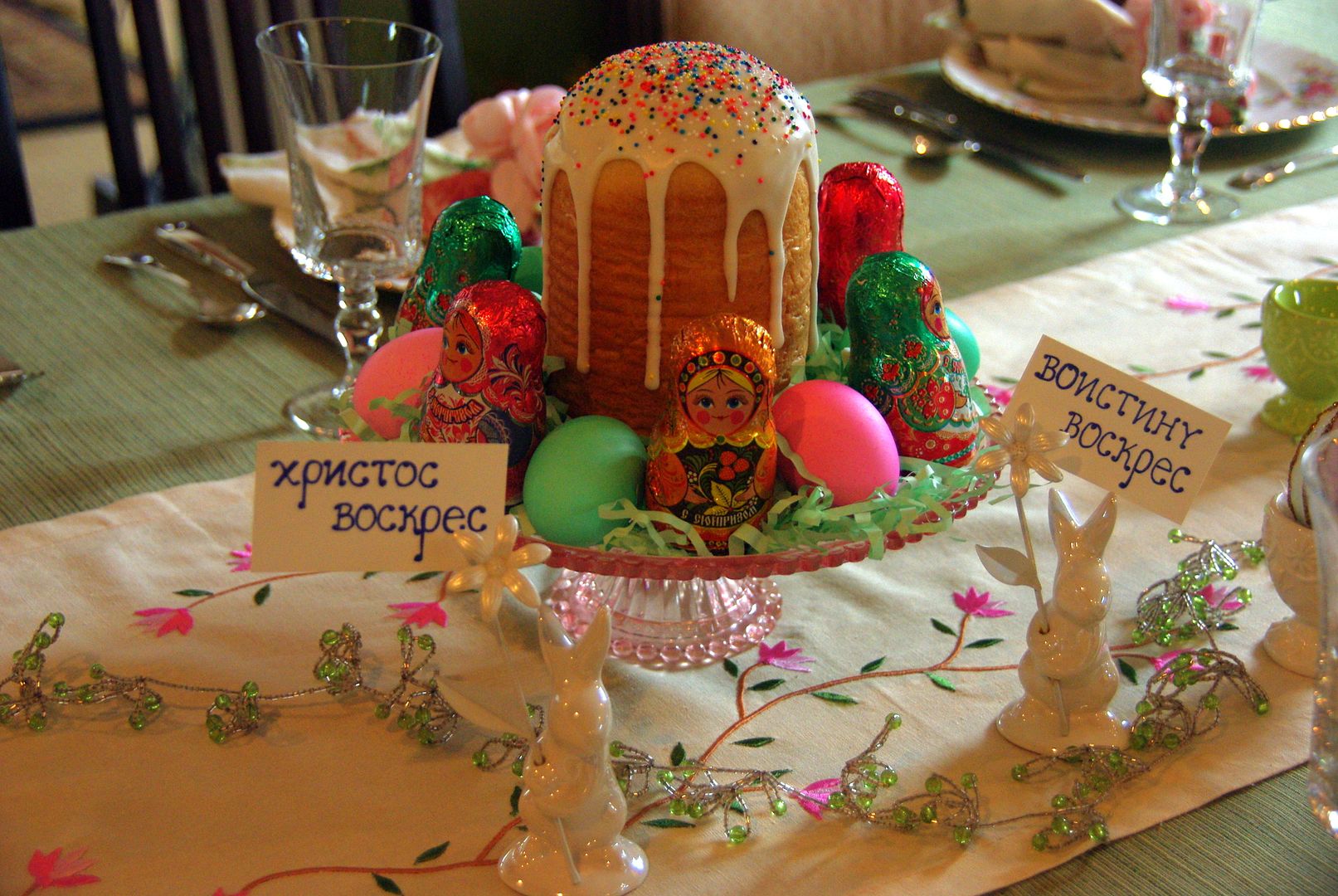 The china is Royal Albert Moss Rose that I purchased in Canada in 1976.
The stemware and napkin rings are Target clearance. Napkins are from a thrift store and the tablecloth is from Goodwill at $4.99. The runner is also from Goodwill but I forget what I paid. You do not have to spend a lot of money to set a table. I love to mix patterns and colors and add some layering for extra effect. Fresh flowers add a lot to the table. If you have small jars you can add flowers at each place setting. Start with your dishes and depending on the color of them mix and match patterns to go with them. If your dishes are white the skies the limit!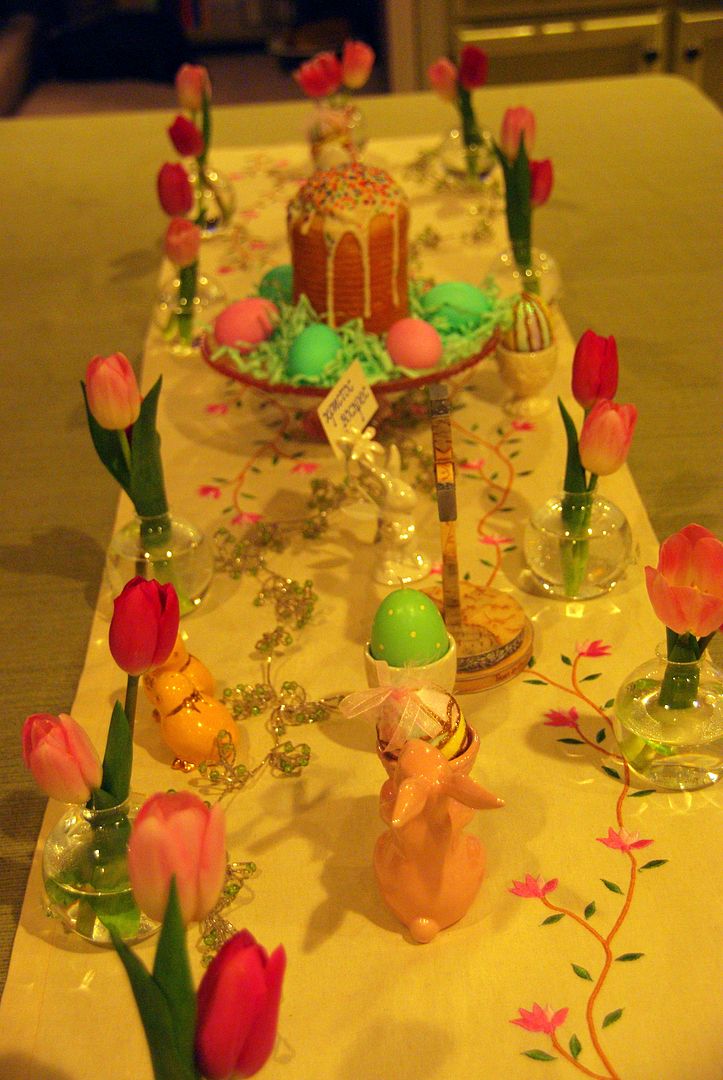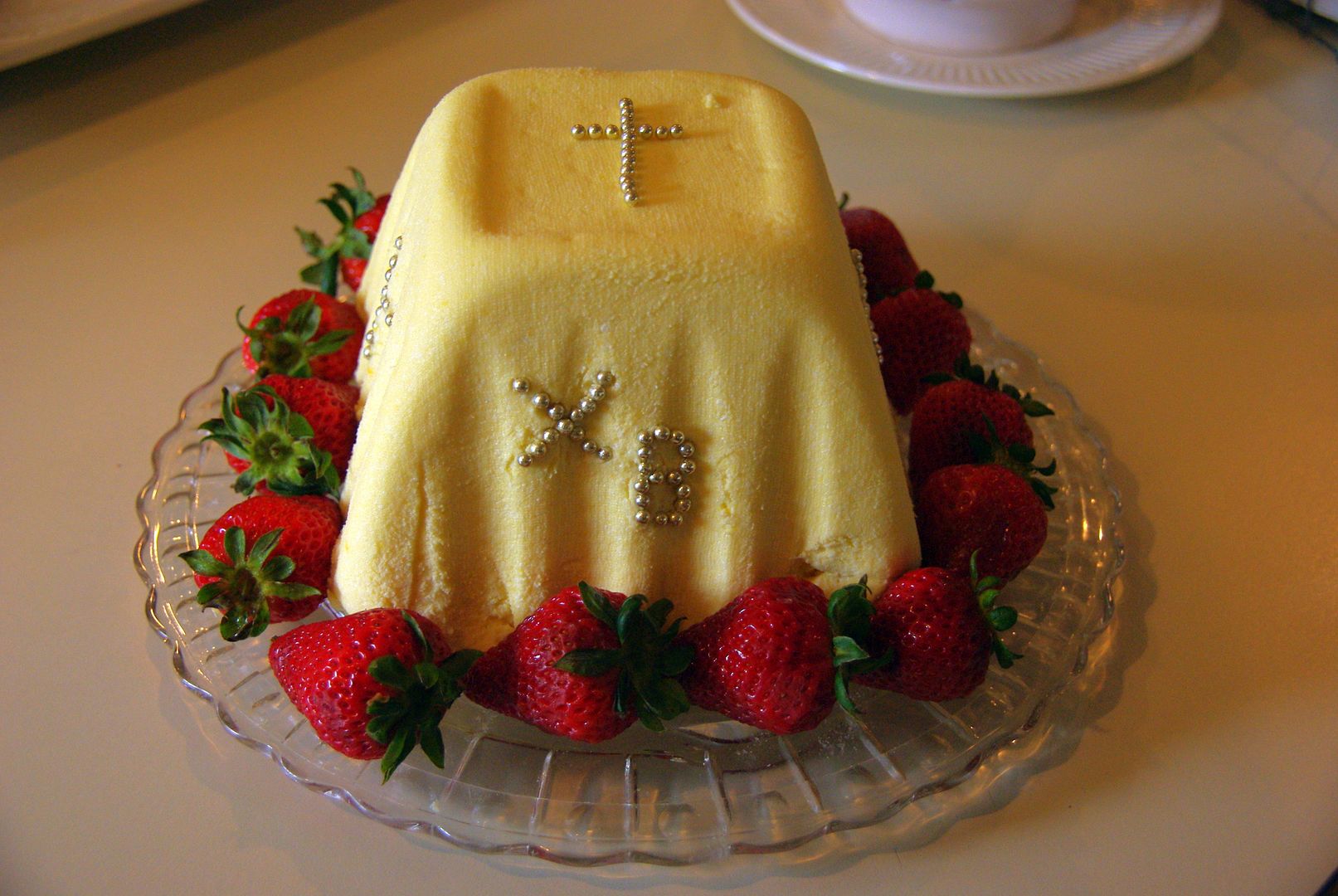 Our traditional molded sweet cheese spread that is called Seernaya Paska in Russian. The XB is for
Христос Воскрес (
Christos Voskress), Christ is Risen!
Here's another way to decorate your Seernaya Paska using edible flowers.
We squeezed 12 around this table and had a wonderful time celebrating the Resurrection of Christ!
Our Paska/Easter cooking class is on March 25th at Lepp Farm Market. If it's not sold out why don't you come and join us.