Have you seen or heard of Onion Goggles? At one of our cooking demonstrations at Lepp Farm Market I spotted them and decided to buy 2 pairs.
I am so pleased with how well they keep me from tearing up while chopping, mincing, dicing, and slicing onions!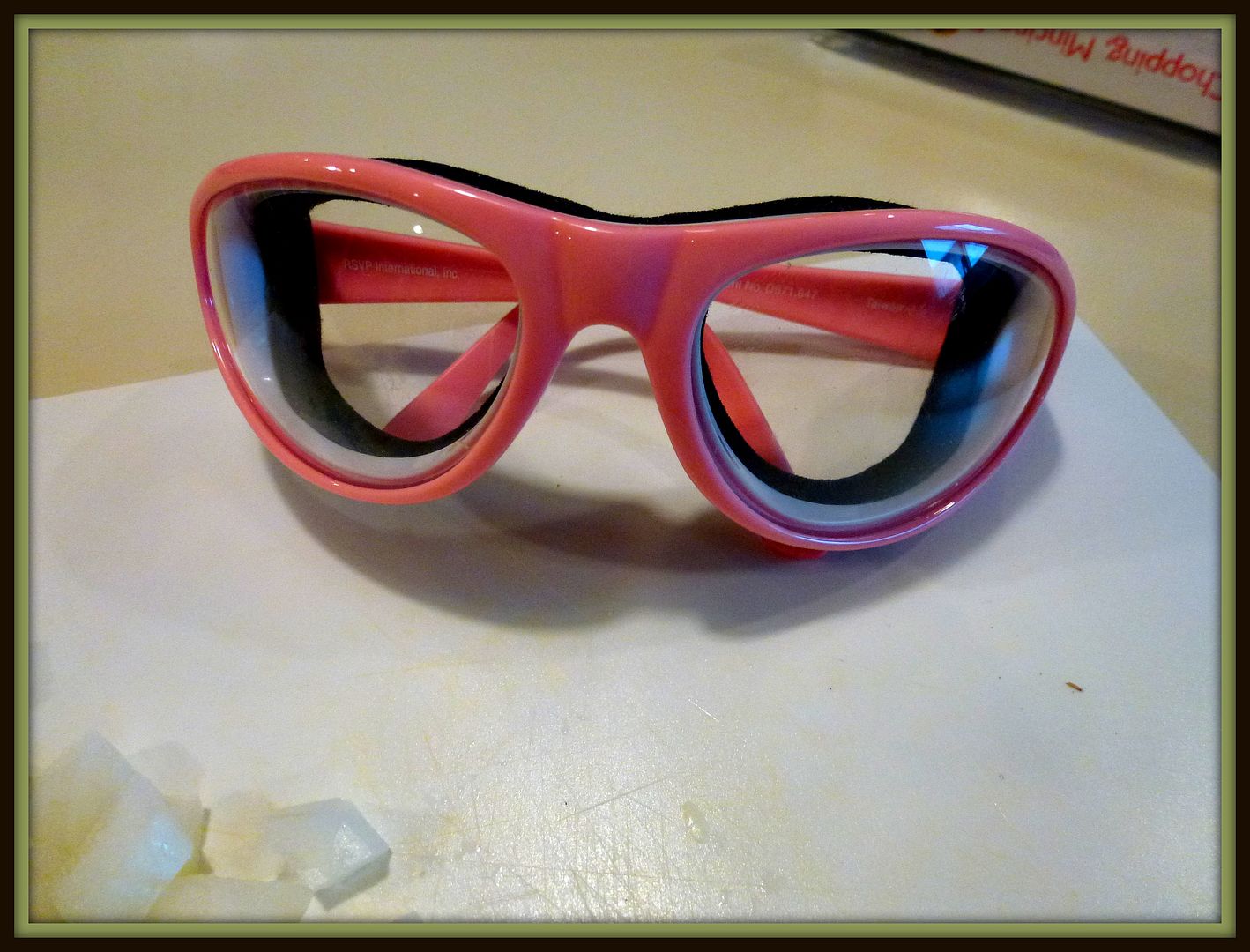 I highly recommend these glasses to anyone who loves to add onions in their recipes. We love the flavor that onions add to dishes so I do a lot of chopping in my kitchen.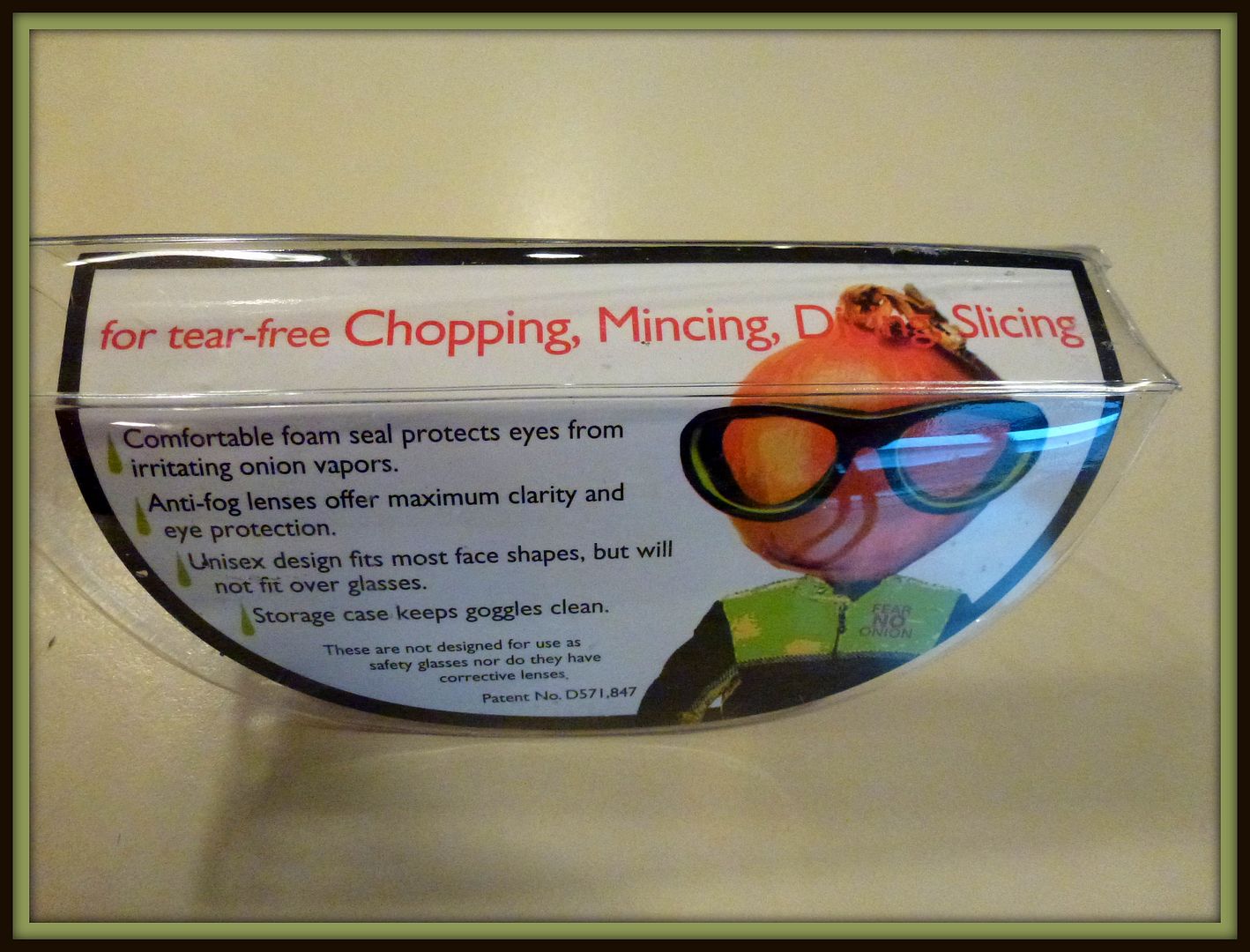 The next photo shows who I bought the 2nd pair of onion goggles for and he was happy to model his and send me a photo!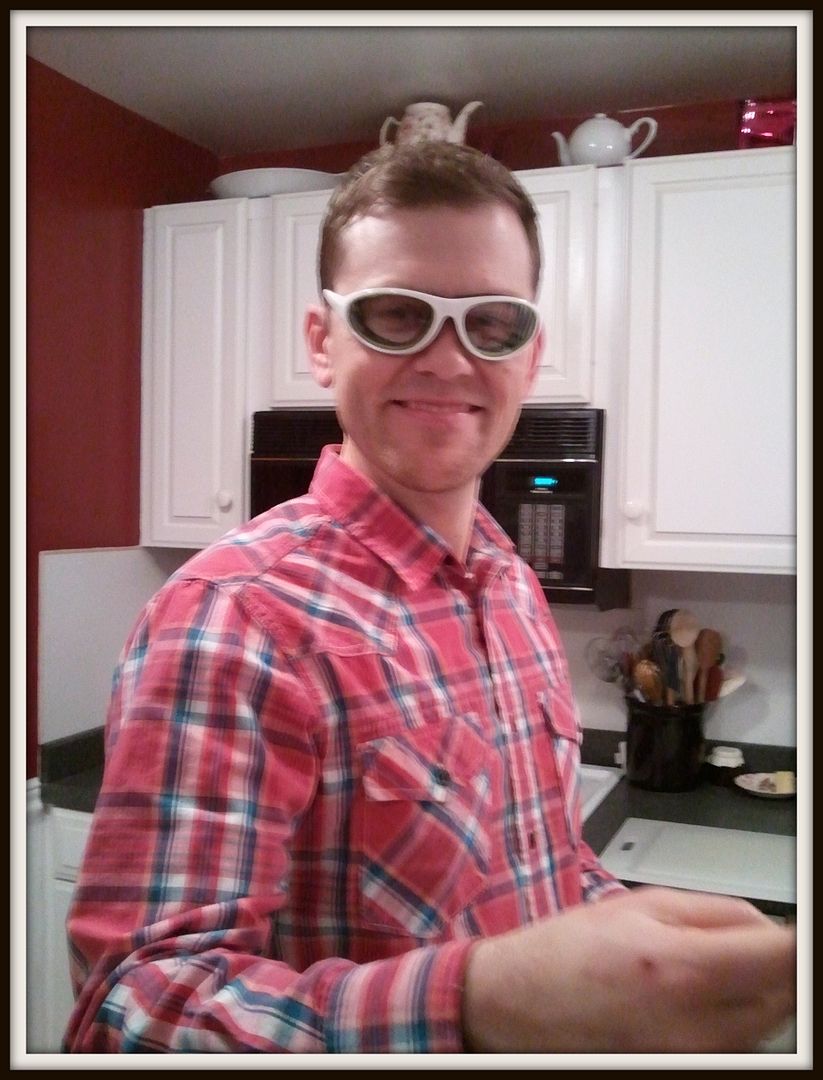 Our son Josh who is enjoying his onion goggles, too.
You can check Lepp Farm Market to see if they are still stocking the goggles. If they aren't find out where you can purchase them by googling onion goggles!