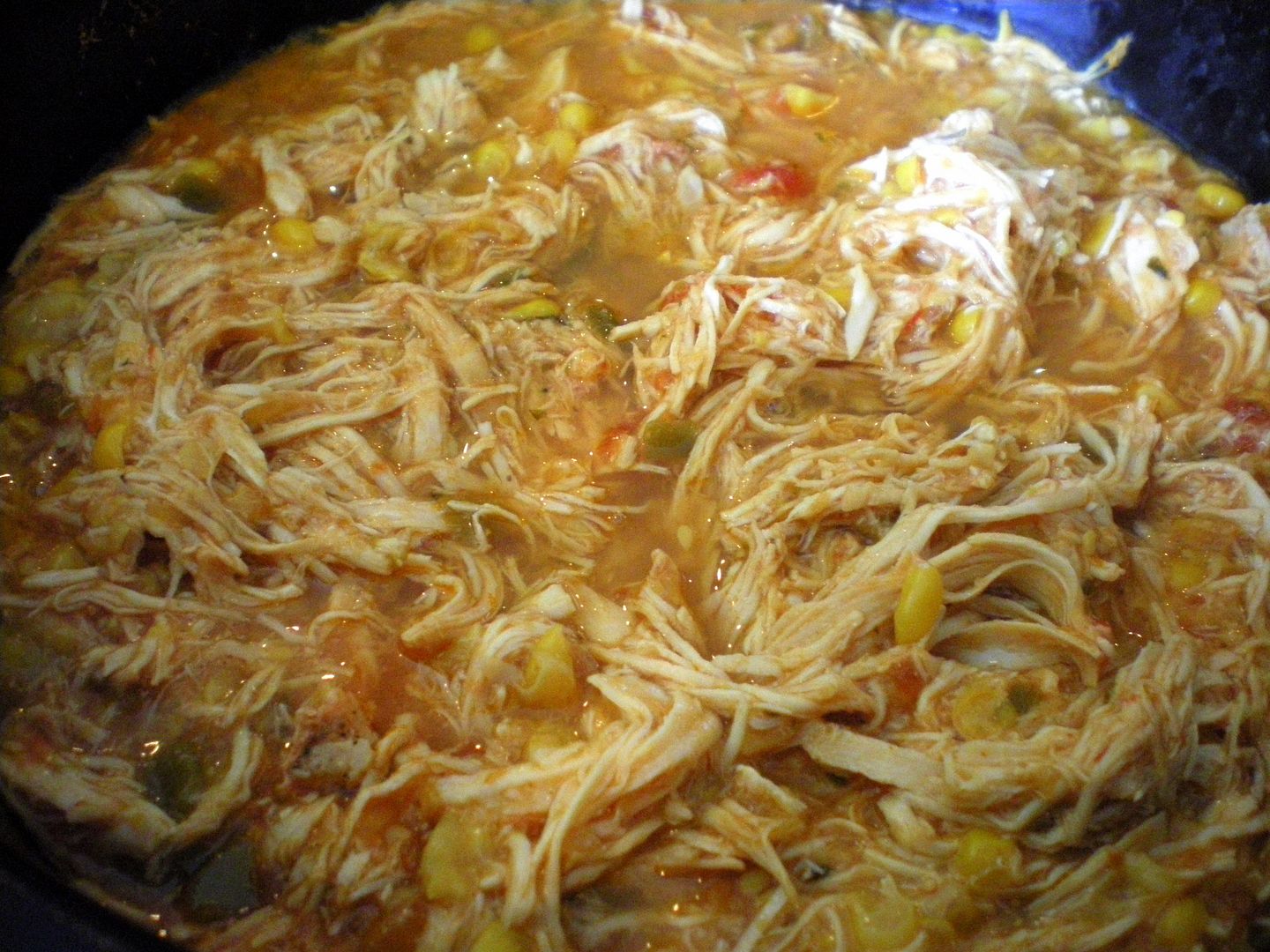 This Slow Cooker Salsa Chicken stretched into 3 full meals for our little family.
Remember to spray your crock with cooking spray to make your clean up real easy!
For the Salsa Shredded Chicken
Ingredients:
6 boneless skinless chicken breasts
1 24 ounce jar of chunky salsa of your choice
1 15 ounce can of cream styled corn
Method:
Spray the crock with cooking spray.
Add a little of the salsa in the bottom.
Add the 6 breasts and cover with the rest of the salsa.
Cook on low for 7 hours.
After 7 hours shred the chicken in the crock.
At this point add the can of Cream Style Corn and mix well.
Switch the crock to high heat and cook for approximately 20 more minutes.
Now you are ready for a few different meals. Let's start with burritos.You can have everyone build their own burrito. You will need a package of flour tortillas. Warm the tortillas spoon a good portion of the shredded chicken on the tortilla and then add any of the following fillings in the tortilla, wrap and enjoy. Some ideas for fillings to go with the shredded chicken are cheese, cilantro, jalapenos, tomatoes, beans, chopped onions, prepared rice and avocado.
We had enough leftover shredded chicken to make other meals during the week. Chicken Enchiladas was the dish I made the following night.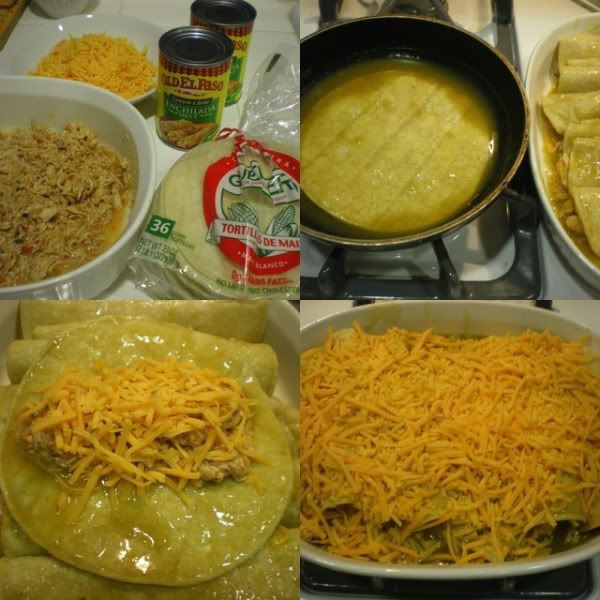 I bought Green Enchilada Sauce for these, a large can about 24oz. or two smaller cans. Heat up half the sauce in a saucepan and heat up each tortilla in the sauce to make it more pliable. Fill the tortilla with the chicken and some cheese. Roll up and put in baking dish. I sprayed the baking dish with Pam before I filled it with the enchiladas. After all the rolled tortillas are in the baking dish cover with remaining sauce and with more cheese. Bake in 350 degree oven for 30 minutes or so…
Here is the baking dish of enchiladas after they had been heated through.
This was a filling meal with a fresh salad on the side…